2018 InformOntario Education and Networking Symposium
THEME Collaboration: Together We Inform
DATES Thursday, May 24 & Friday, May 25, 2018
LOCATION Sheridan Residence & Conference Centre 1400 Trafalgar Road Oakville, ON
PRESENTING SPONSOR
thehealthline Information Network

Benefactor Sponsor -- InformCanada

Local Host Sponsors
Oakville Public Library and Halton Information Providers (HIP)


Halton Regional Police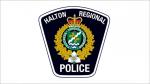 Special thanks to:
Good Hearted Women Drumming Circle - Mino Ode Kwewak N'Gamowak
and
Mississauga's of the Credit First Nation

InformOntario acknowledges that we are gathering on land that has been inhabited by Indigenous peoples from the beginning. We are grateful for the opportunity to meet here and thank the generations of people who have taken care of this land for thousands of years. In particular, we acknowledge the traditional territory of the Mississauga's of the Credit First Nation - Anishanbek, Huron-Wendat, Haudenosaunee (Iroquois), Ojibwa/Chippewa peoples.
------------------
2017 Education and Networking Symposium was held May 30-31, 2017.
LOCATION
The George Residence and Conference Centre
(residence for George Brown College)80 Cooperage St, Toronto, ON M5A 0J3(in the Canary District, right next to the Distillery District)
PRESENTING SPONSOR
thehealthline Information Network

Benefactor Sponsor -- InformCanada

---
2016 Education and Networking Symposium and Annual General Meeting
Tuesday, June 21st and Wednesday, June 22nd
Hamilton Public Library 55 York Blvd, Hamilton, ON L8N 4E4
Host: Information Hamilton
Presenting sponsors: Hamilton Public Library & thehealthline.ca Information Network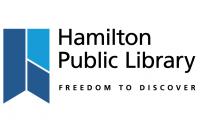 Supporter sponsor: InformCanada
Friends of Information and Referral (I&R) sponsor: Hub International
---
2015 Symposium in London, ON - April 2015
It has been about 30 years since the InformOntario Symposium was last in London, ON. Well, it was certainly worth the wait!
More than 60 attendees participated in 15+ workshops which covered topics from Indigenous competency training to health literacy in I&R.
Our keynote speakers were (Tuesday) Michelle Hurtubise from London InterCommunity Health Centre, who spoke about ensuring that information and referral is an engagement tool within any agency, and (Wednesday) Kelly Gillis from the South West Local Health Integration Network spoke about creating caring communities through the development of circles of care.
The annual dinner featured the host of CBC's Spark Radio Program – Nora Young – who looked at the pros, and some dark cons, of our society' s reliance on technology.
During the InformOntario Annual General Meeting, the recipients of our first 2 Symposium bursaries were announced. The $250 bursary winners were Information Orillia and Social Planning Council of Kitchener - Waterloo.
Our thanks to IO member - thehealthline.ca Information Network - for hosting this year's event, and their team which worked with the IO planning committee to create and execute an outstanding and informative education and training symposium. A special thanks to Jennifer Jones and Deanna Holden for their work in some many areas, and to Laura McDonald for coordinating the event. Thanks also to the rest of the planning committee – Michele Watson, Rosemary Park, Trudy Beaulne, Barbara McLachlan.