InformOntario is an incorporated, non-profit, charitable organization managed and operated by a volunteer Board of Directors elected from representatives of member centres and the community.
The Board of Directors meets monthly (2nd Wednesday) with some exceptions. The Board has been utilizing teleconference services for its meetings since 1995. The Board also holds one of its meetings in person just prior to the annual Symposium, and if required, an in person meeting each summer.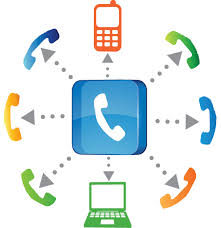 As of April 2019
Marcus Logan - President
marcus.logan (at) oakville.ca
Manager- Community Information, Information Oakville
I am the Manager, Community Information for the Oakville Public Library - the lead agency for the Halton Information Providers (a regional coalition of data providers including the Burlington, Halton Hills, Oakville and Milton public library systems and the local child care directory) and manages the Halton Community Services Database. I came to the Oakville Public Library in November 2016, bringing 20 years' experience in community engagement, youth support and children's mental health in the local Halton community by connecting individuals and agencies to programs and services in my role with Information Oakville.
I currently represent Information Oakville and the Oakville Public Library on several committees such as Halton Equity and Diversity Roundtable, LGBTQ+ Youth Collective Impact, Halton Indigenous Educators Committee and the Professional Advisory Committee for the Lighthouse for Grieving Children. As a community advocate and volunteer, I am also a board director for the Halton Children's Aid Society, while also fulfilling my love of the outdoors as a volunteer Camp Director for past 8 years at Camp Ten Oaks.
I joined the Board of Directors in June 2017.
Philip Wolfart - Vice President
philip.wolfart (at) volunteermanitoba.ca
Manager of 211 Manitoba, Volunteer Manitoba
During the past 20+ years, I have worked in a variety of positions which can be loosely defined as Information and Referral, including teaching at the undergraduate level and working as a reference librarian in various specialty and academic libraries covering topics such as Law, Business, Social Work and Volunteerism, in both the for profit and non-profit sectors.
I have a certificate in "Tourisme et Animation au Milieu Montagnard" from the Lycée Polyvalent de Moutiers en Tarentaise (Savoie, France) and an undergraduate degree in Geography and graduate degrees in Historical Geography and Library and Information Science.
I mention all of these because each one has given me invaluable and transferrable skills which I use frequently as the Manager of 211 Manitoba at Volunteer Manitoba. I continue to view issues that are important to the Information and Referal community through a geographical lens as well as making any information easily accessible.
I have served on the IO board from 2011-2017, and re-joined in June 2018.
Christine Oldfield - Treasurer
christine (at) PINnetwork.ca
Executive Director, People and Information Network
Christine is the Executive Director of PIN – The People and Information Network in Guelph. I have held various roles at PIN since 2004, including Membership Coordinator and Assistant Executive Director.
My educational background includes a Certificate in Senior Leadership and Management in the Not-for-Profit Sector and a Certificate in Volunteer Management from Conestoga College. I am also a graduate of the University of Guelph with a Master's degree in Rural Planning.
When I am is not at work, I am volunteering as a board member of Immigrant Services Guelph Wellington or enjoying time with my husband and two children.
I joined the Board of Directors in June 2018.
Lisa Dupelle - Board Member
ldupelle(at)hpl.ca
Hamilton Public Library
I joined the Board of Directors through Board appointment in April 2019. (full bio coming soon)

Tricia Korbut - Secretary
tkorbut (at) connexontario.ca
Manager, Information and Referral Services and Training, ConnexOntario
I began my career in community and social services more than 25 years ago as a crisis intervention worker at a women's shelter in Sault Ste. Marie. I have also worked in the education field as a teacher and the trainer/volunteer coordinator for a distress centre.
For the last 13 years I have been the Manager, Information and Referral Services and Training at ConnexOntario. In my role I oversee a 24/7 staff responding to 6 phone lines and am the principal staff trainer. I also provide additional training as a Master ASIST trainer and SafeTALK facilitator, plus an occasional guest lecturer on call management, working with difficult callers, suicide and loss.
Currently I sit on several committees and am on the Board of Directors at Addiction Services of Thames Valley. During my personal time, I enjoy spending time with my family, playing soccer and being a soccer mom.
I joined the Board of Directors in June 2017.
Deborah Doherty - Board Member
deborah (at) cdrcp.com
Certified Resource Specialist, Child Development Resource Connection Peel
I graduated as an Early Childhood Educator from Sheridan College and have been in the Information and Referral field since 2001. Working at Child Development Resource Connection Peel (CDRCP) as the Manager, Information and Data, I provide the Peel community with information relating to child care and services for those with special needs.
I worked closely with other CDRCP staff and community partners in Peel in the creation of an online database that helps to provide direction and assistance to those residing in Peel, including the francophone community. I also provided direction in creating and upgrading websites for several partner agencies of CDRCP. I also worked with several community collaborative related to delivering services to those with special needs, while managing the client based database relating to that collaborative. I am an active member of several planning tables in Peel, and now chair the Autism Spectrum Working group in Peel.
I joined the Board of Directors in June 2017.
Nicolette Hawco - Board Member
nhawco (at) informationorillia.org
Operations Manager, Information Orillia
I began my role as the Operations Manager of Information Orillia in August 2018. Previously I was the Seniors Vitality Liaison at Information Orillia and prior to that I was a placement student with the organization. My educational background includes an Honours Bachelor of Social Work from Lakehead University. Prior to my current role, I gained valuable experience to the Information & Referral sector through volunteering as a board member for the Nimkee Nupigawagan Healing Centre, volunteering as a support group facilitator, and working and volunteering in the long-term care sector and at Lakehead University. In my spare time, I enjoy spending time on the trails and by the two beautiful lakes that surround Orillia.
I joined the Board of Directors in July 2018.
Coordinator – Barbara McLachlan