Welcome to the 2018 InformOntario
Education and Networking Symposium Information & Registration Site
---
THEME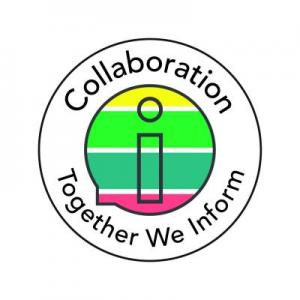 Collaboration: Together We Inform
DATES
Thursday, May 24 & Friday, May 25, 2018
LOCATION
Sheridan Residence & Conference Centre
1400 Trafalgar Road
Oakville, ON
---
ACCOMMODATIONS
Sheridan's new Conference Centre at the Oakville Trafalgar Campus is a dynamic, 7,000 square-foot event space.
All suites include 2 bedrooms (each with a double bed), a shared bathroom and small kitchen. Linens and towels provided. FREE parking.
The room fees are:
single occupancy for full suite - $120 per night
double occupancy (2 people in suite) - $70 per night
---
AIRS Exam for CIRS/CRS Practitioners
See details for sitting the exam on Wed, May 23rd.
---
PROGRAM HIGHLIGHTS
Summary program as of April 23/18 --- link here
Full program will be part of attendees registration kit
Indigenous Welcome - Land Recognition and Knowledge Exchange by local knowledge keeper Stephen Paquette, on Friday

Mino Ode Kwewak N'Gamowak

(Good Hearted Women Drumming Circle)
Keynote presentation by Stephen Davies, Managing Director, Transformation by Design: Collaboration: We've got to get this thing right!
French-language services
Creating a business continuity plan that everyone can buy into
Light, Bright & Tight 2.0 -- creating dynamic descriptions about your community organizations
Software information and discussions with iCarole and with CIOC
Merging of services to create Healthlink BC
---
THURSDAY EVENING PRESENTATION (separate, ticketed event)
Harbour Banquet & Conference Centre – Bronte Room #3
2340 Ontario Street, Oakville
The separate fee of $45.00 includes three course meal, jazz learning session on collaboration, and transportation to and from the conference centre. Oakville Transit Bus will leave Sheridan College Conference Center at 6:00 PM and bring you back to the conference centre at 10:30PM (15-20 minute ride).
Evening activity Jazz & Collaboration: Informing Together! Every jazz performance is an act of reimagining where jazz musicians take something familiar and, by way of an improvised, "I-never-thought-of-it-that-way-before" conversation, transform it into something new. Getting in the Groove experience combines jazz performance and facilitated conversation that aim to provide learning at three levels:
The Magic — What's going on when musicians are picking notes out of thin air?
The Knowledge — What is it that jazz musicians know that makes that possible?
The Learning — What are the implications of what jazz knows for other kinds of collaborative action in our organizations and communities
A performance by world-class teaching, recording, and touring jazz musicians serves as the experiential ground for the program and a basis for an exploration of the conditions needed for creative, transformational conversations.
---
REGISTRATION FEES
For InformOntario members
full 2 day conference - $250
Thursday only - $150
Friday only - $125
For NON-InformOntario members
full 2 day conference - $370
Thursday only - $230
Friday only - $200
---
REFUND POLICY
Any requests for refunds are dealt with on an individual basis via IO refund policy.
---
REGISTRATION DEADLINE - MAY 1, 2018
---
**IMPORTANT** INSTRUCTIONS FOR COMPLETING THE ONLINE FORM
The online form (below) includes all services and fees
Do NOT contact Sheridan College regarding accommodations – those costs are part of the master registration form
Complete ALL sections of the form, even if you will not be using some of the services (there is a check box for indicating that you don't need the item). Eg. If you're coming for the full 2-day event, but don't require accommodation, then just select the "I will not be staying on-site" option. This type of option throughout the form ensures that each registration piece is not been skipped or missed.
Once you have completed and submitted the registration, you can print out the registration details PLUS you will receive a confirmation email with this same information which serves as YOUR INVOICE. These details, which include a total registration cost, can be presented to your billing department.
NO ADDITIONAL INVOICE WILL BE SENT.

IT IS THE RESPONSIBILITY OF EACH ATTENDEE TO SUBMIT THE BILLING FOR PAYMENT

.

If you are personally paying for segments of this Symposium, then please handle those details within your own organization, based on the confirmation email details.
Payment options – by cheque or through online banking.

Details here.

If you do NOT receive a confirmation email (usually within 15 minutes) -- check your Junk folder or with your IT staff -- it may be blocked. If not there, then please send an email to InformOntario (reply after April 3). Do NOT re-submit.
Changes in your registration information? Email to InformOntario.
By early May, our Site and Information fact sheet will be emailed to you.
Note: The "Register" link will open on a new page through Cognito Forms.

QUESTIONS
Please forward all Symposium-related questions to info@informontario.on.ca - Subject Line: Question about Symposium
PRESENTING SPONSOR
thehealthline Information Network

Benefactor Sponsor -- InformCanada
Local Host Sponsors
Oakville Public Library and Halton Information Providers (HIP)


Halton Regional Police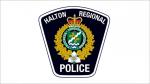 Special thanks to:
Good Hearted Women Drumming Circle - Mino Ode Kwewak N'Gamowak
and
Mississauga's of the Credit First Nation

InformOntario acknowledges that we are gathering on land that has been inhabited by Indigenous peoples from the beginning. We are grateful for the opportunity to meet here and thank the generations of people who have taken care of this land for thousands of years. In particular, we acknowledge the traditional territory of the Mississauga's of the Credit First Nation - Anishanbek, Huron-Wendat, Haudenosaunee (Iroquois), Ojibwa/Chippewa peoples.