The 47th annual Networking and Education Symposium, now renamed the InformCanada-InformOntario 2023 Symposium, is once again be a full fledged e-Symposium.
The 2-day event is set for Wednesday, May 17th and Thursday, May 18th, 2023.
Theme: Building Together / Construire ensemble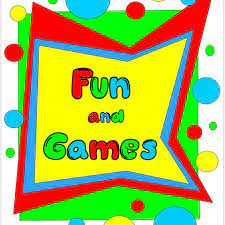 Two days of education and networking, but also some Fun & Games too.
Click on this icon to access the PDF outlining some fun activities and how your participation can lead to winning 1 of 10 prizes.
The Information and Referral sector's annual Symposium has been the premier education, training and networking venue for 47 years. Through its new virtual format, more organizations and I&R practitioners throughout Canada can now connect, and provide information, ideas and tools that our attendees can use within their professional practice.
It is also the best opportunity for I&R practitioners/navigators, community resource data editors and managers to network with colleagues, and to learn and share strategies about initiatives, partnerships and projects.
2023 is a year of transition and renewal for Canada's 2 Information and Referral (I&R) organizations. InformCanada and InformOntario will be "merging" into a new pan-Canadian charity by year's end. This is a game-changer for the two organizations and their members. This is an important transition that will create a new national, Canadian entity supporting and serving best practices for the Information and Referral sector in Canada. This shared ambition has been discussed for many years with a history of collaboration and knowledge-sharing. The first step towards greater cooperation was within the workshop content and financial support of the annual Symposium. The final step will be a new, re-booted national organization which can showcase I&R as a critical service in Canada.
Over two days, we want to bring forward discussions in workshops that:
Keynote speaker Nancy Watts explores the excitement of forming a new organization, and the required committment of its members

Improving skills in customer service with workshops on the Anatomy of a Good Call, working with Indigenous organizations, etc

Learn from those who leveraged resources to expand impact and innovation with panels on Projects and Partnerships across the country

Community Information Exchange (CIE) models in Ontario and Alberta

Support for callers considering self-harm / suicide

Annual Town Hall Meeting and announcement of this year's bursary recipients

Self-care for staff after difficult calls
Keep checking the website for the latest information as we populate the schedule. If you wish to be added to our e-blast mailing list, send request to info@informontario.on.ca
======
The fees for the 2-day event:
- Early Bird (until April 30) - $75 per person
- Last Minute (May 1 to day of event) - $85 per person
Online registration link is below.
======

;