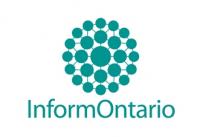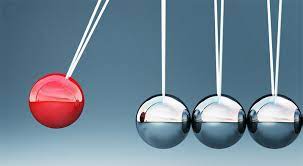 Our 46th annual Networking and Education Symposium will once again be a full fledged e-Symposium.
The 2-day event is set for Tuesday, May 17th and Wednesday, May 18th, 2022.
LINKS TO REGISTRATION, SCHEDULE AND MORE AT BOTTOM OF PAGE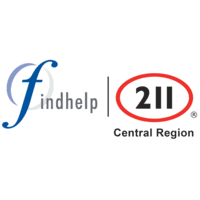 We're pleased to announce that our virtual member host and Presenting Sponsor is Findhelp Information Services/Central 211.
2022 Theme:
Why Now? Now What?
Let's not lose this Momentum
We have seen our world – our lives – turned upside down these last few years.We have seen that this global pandemic is not just a health crisis, but also an economic crisis, an education crisis, an inequality crisis.
At the same time, we have seen such spirited generosity during this crisis and incredible solidarity across countries, communities, and sectors. This crisis has shown that the world can come together when faced with huge shared challenges. Throughout this pandemic, the Information and Referral sector has continued to play a vital role in the well-being of individuals, families and communities. But, with COVID still not behind us, and so many other challenges highlighted and deepened, we have critical decisions – and action – to make if we are going to come out of this to a healthier and more just society.
At the 46th annual Education and Networking Symposium we want to address these issues and questions. We will evolve our shared vision for recovery and our sector's potential role, challenge ourselves as a sector to realize that we need to think differently, and approach our work differently if we actually want to impact the people we serve and bring value to the community.
Over two days, we want to bring forward discussions in workshops that:
Ensures equity and inclusivity is at the heart of everything we do

Considers the role of the Information and Referral sector in the Community Information Exchange model

Puts our People First – Building wellness and compassion for each other into our work

Defines what we do as the dialogue is evolving – Is Information and Referral the next big solution? Understanding our work and the rising interest in navigation, social prescribing and other buzzwords.

Ask ourselves what lessons we have learned? What can we learn from those who leveraged the crisis to expand impact and innovation?

Evaluates risk vs. opportunity – finding a balance that keeps us relevant – if not us, someone else will do it
Keep checking the website for the latest information as we populate the schedule. If you wish to be added to our e-blast mailing list, send request to info@informontario.on.ca
======
The fees for the 2-day event are:
- Early Bird fees of $75.00 per person available until April 22
- Regular fees of $85.00 per person from April 23 to May 16th
======

;