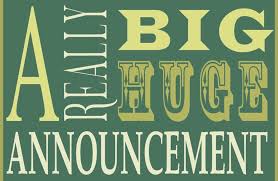 Let's hear from our members, others in the Information and Referral sector and stakeholders in the non-profit social services sector.
Send your news about service accomplishments, staff changes, public workshops, projects, etc., and we'll post them here.
---
Departure & Announcement
211 Ontario Services announced that Andrew Benson is leaving to focus on other committments. The new Executive Director is Karen Milligan, also with 211OSC. Announced Feb 16, 2016.
---
Retirement
Executive Director Shelley Scott from Flamborough Information and Community Services is retiring. All the best, Shelley.
---
New Organization Name
In November, Social Planning Council of Kitchener-Waterloo, which includes the Community Information Centre of Waterloo Region, changed their name to Social Development Centre Waterloo Region.
---
Retirement & Congratulations
Rosanna Thoms, Executive Director at Information Niagara, is retiring in Dec 2015. The agency has hired Tammy Dumas to the position.
---
Retirement & Congratulations
Cathy Bodle from Information Barrie retired in June 2015. Sylvia Mueller was promoted to the Coordinator position.
---
Ontario Nonprofit Network (ONN)
Their latest newsletter.
Watch the Labour Force Strategy for the Nonprofit Sector video showcase series.
Learn more about the Decent Work for our Nonprofit Sector initiative.
---
Crowdsourcing Guide
Link to a free crowdsourcing guide for non-profits from HiveWire in partnership with Centre for Social Innovation.