Bylaws are the rules that govern the internal management of an organization. They cover topics which outline how directors are elected, how meetings of directors are conducted, and what officers the organization will have and their duties, etc.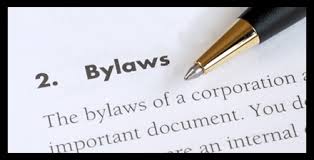 The bylaws for InformOntario (IO) are updated, from time to time, to meet changing regulations. The Board of Directors continues to monitor the status of Ontario's Not-for-Profit Corporations Act, 2010 (ONCA), which has not yet been passed into law.
The latest version of the by-laws were revised and approved by the membership in May 2008.
Download 2008 bylaws in PDF format here.